Alarming Signs Translating Into the Need for Rug Cleaning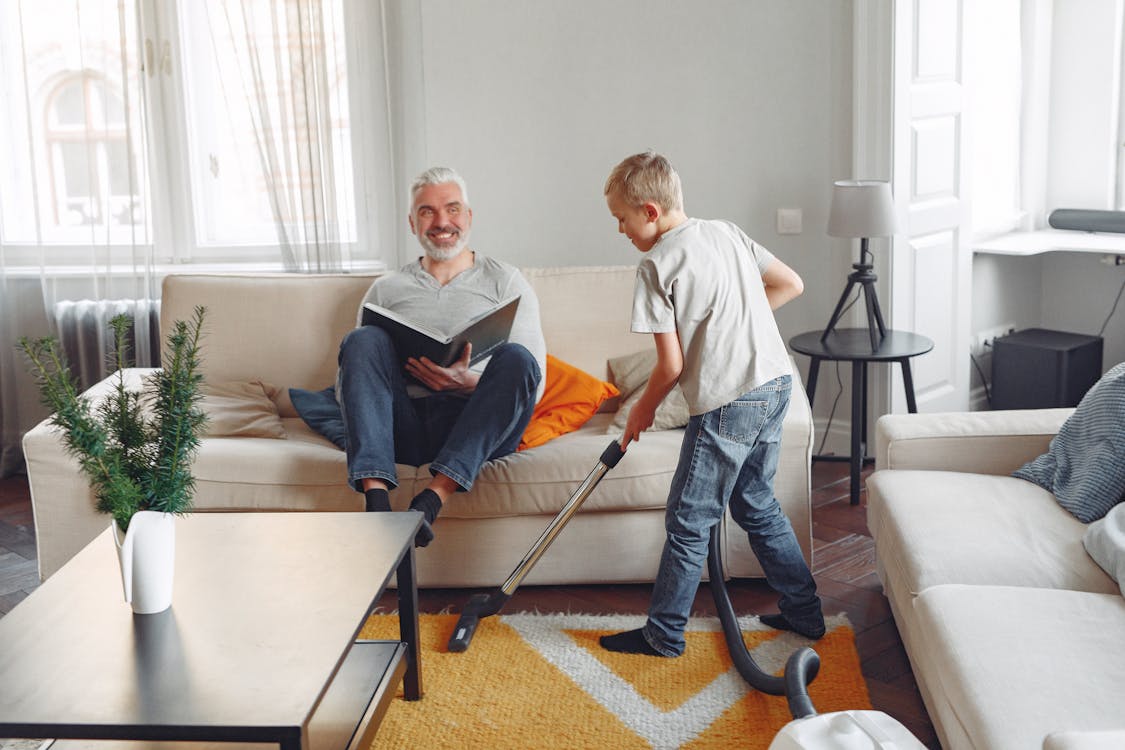 Are you guilty of being negligent towards the cleanliness and maintenance of your rugs? If yes, then this post will help you atone for it by the end. 
Rug cleaning is a crucial part of the overall house cleaning process. However, it tends to get neglected or thrown in the not-important category quite often. While it's okay to let your carpets be the way they are, sometimes action needs to be taken. 
With that thought, we bring you a list of alarming signs that signal towards the need for immediate rug cleaning. Follow through!
Carpets stink due to several reasons, and if you have kids and pets around, then you don't even need any reason to get the carpets cleaned. From pet urine to milk or lemonade spilled by the kids, anything left on the carpet for long will turn into unbearable odour. 
Once you get such a stink, waste no more time and hire professional rug cleaning services to your aid. Their equipment will extract the odour-causing element, leaving behind fresher-smelling carpets.
Allergies Going Through the Roof
Not many realise the vital role that carpets play in triggering various allergies. Several things like pet dander, pollen and dust mites get trapped in the carpet fibres and enjoy their stay until you decide to get rid of them. Such allergens can either trigger allergic reactions or make your current ones even worse. 
Noticeable Staining and Filth
Wine and coffee stains, mud, debris, pet hair and food crumbles are some of the common elements that tarnish the appeal of the carpets. They not only make the carpets appear filthy and neglected but also serve as a hotbed for diseases. As soon as you notice a spot, clean it. However, if you later see stains and dirt layering on your carpet, get it treated right away!
Staging the House for Sale
Can you make an incredible sale with your filthy carpets sitting in the living room, turning down the entire decor scheme? Before you put your house on the market, you must be aware of what will work in your favour, and clean carpets are among the top points on the list.
From shampooing to steam cleaning, use whatever measure seems fit to give your carpets a newer look. Or, hire professional rug cleaning services to do the job for you!
Do you remember the last time you got your carpets cleaned? If it's taking more than two seconds to remember, then it's been a while, and this point is exclusively for you! Leaving your rugs covered in filth, dirt and dust will adversely impact the carpet fibres. 
As soon as you are done reading the post, take time to look and understand the condition of your carpets, followed by necessary actions. 
With enough care and attention, your carpets will vow to be by your side and enhance the aesthetic appeal of your room for as long as you like. Invest in the right carpet cleaning equipment and services and save yourself a big bill of carpet replacements.